VISUALS//By 8D2 Productions
Select: Video//Design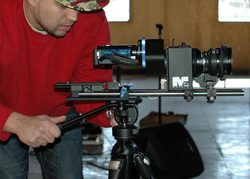 Today there are so many ways to connect with your audience, but the message still must be clear. Quality stands out despite the format in which it is delivered. Companies are no longer bound by 30 seconds of TV ad space; from social networking and its mobile capabilities, to co-branding and other creative affiliations, the current state of advertising seems endless.

8D2 Productions enjoys this freedom that these new markets posses and with every new project a plan is put in place first. Let us guide your company on a path of lessor pitfalls to achieve your ultimate goal...which is advertising.

---